For the past 1 year, I have been going to Bishan St 14 twice a week to fetch my daughter from her Japanese Language class at the Ministry of Education Language Centre. All this time, I didn't know that just behind the school runs a canal we used to call the Say Kai Hor or 'Dead Chicken River' in Cantonese (死鸡河). As I explained in an earlier blog, this was the name we gave to the section of the Kallang River which ran through our kampong in Lorong Kinchir, off Lorong Chuan. Many of the village folks (not our family, I must declare) used to discard dead animals like chickens, dogs and even pigs into the river. The resulting stench was sometimes so strong that whenever we walked or cycled past the river, we had to hold our breaths. Sometimes, when the tide was low, you could even see the maggots crawling all over the carcasses, a sight that even we kampong kids found it difficult to stomache.

But today, this dirty river has been completely transformed into a clean, well-maintained, tree-lined canal with a jogging-cum-cycling track along it, linking the Bishan Park to Potong Pasir.

This is the Bishan Park-Braddell Road Section
This is the Braddell Road-Potong Pasir Section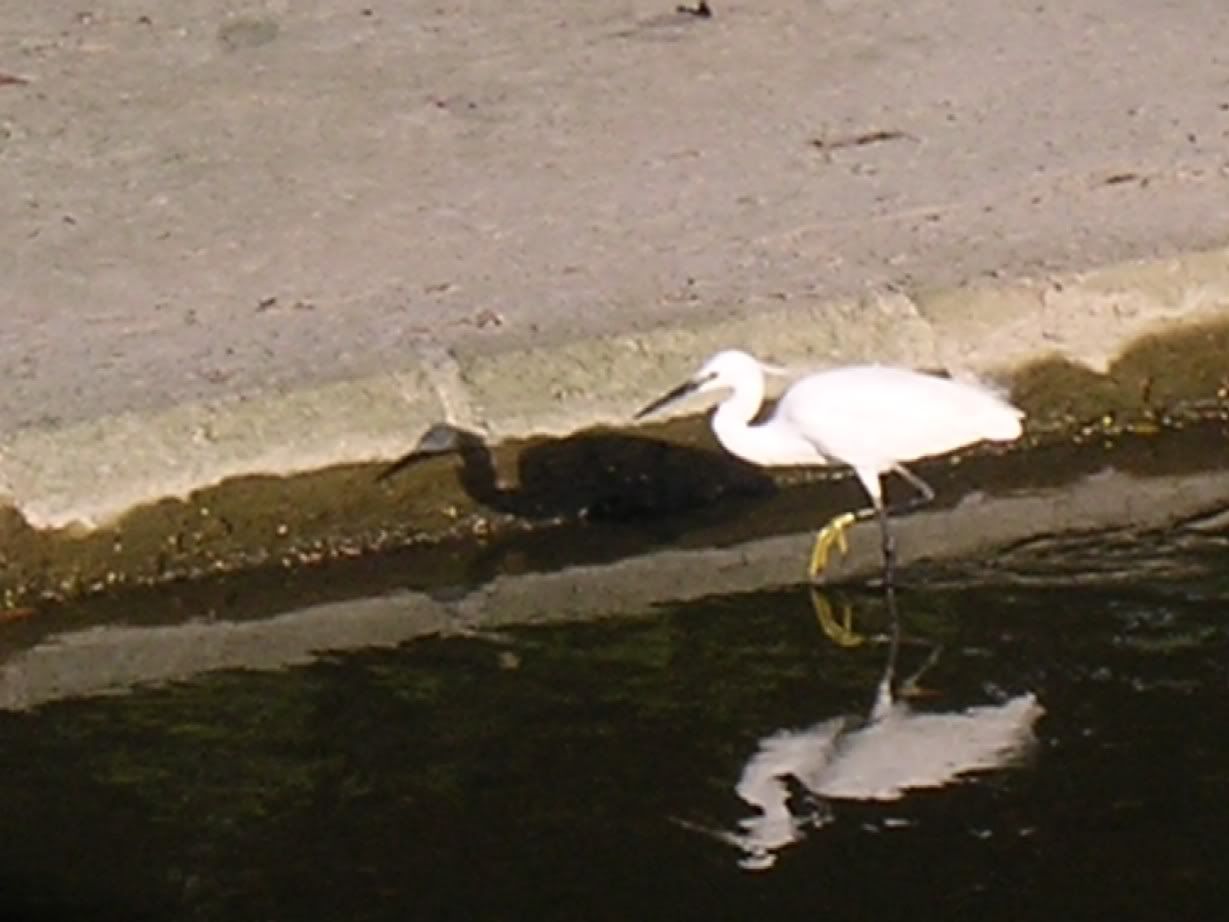 In a sense, this transformation is a reflection of the progress our country has made since its independence. Although we are a small, young country with no Taj Mahals and Great Walls to boast about, I think Singaporeans, especially my generation, can take some pride that we have simple 'wonders' like this canal to pass on as a heritage to our children.